"Haryana is one of the fastest developing states of the country. It is also one of the fastest urbanizing states. (Haryana RERA)
Its urban population has grown at the average rate of 4.42% per annum in the last 10 years with a large number of state-of-the-art planned townships and urban estates.
Haryana is also at the forefront of the country in urban planning. It is a land of opportunity for entrepreneurs, urban estate developers, and buyers of apartments.
With a view to facilitating organic and systematic growth of real estate, and establishing a transparent and harmonious relationship between the estate developers and apartment buyers, Haryana Government has decided to set up two Real Estate Regulatory Authorities, one for the district Gurugram and another for the rest of the State. (Haryana RERA)
Haryana Government is fully committed to facilitating orderly growth of the real estate sector and protecting the rights of apartment buyers.
It is also committed to ensuring that transactions between the estate developers and the allottees of apartments are transparent, and disputes if any between the two are resolved justly and expeditiously."
---
Connect Us: +91 92143 70054
---
RERA Haryana for home buyers
RERA Haryana has separate jurisdiction in Panchkula and Gurugram. So, after entering the Haryana RERA website at https://haryanarera.gov.in/login, select the jurisdiction from Appellate tribunal (Haryana RERA except in Panchkula and Gurugram), RERA Panchkula, and RERA Gurugram.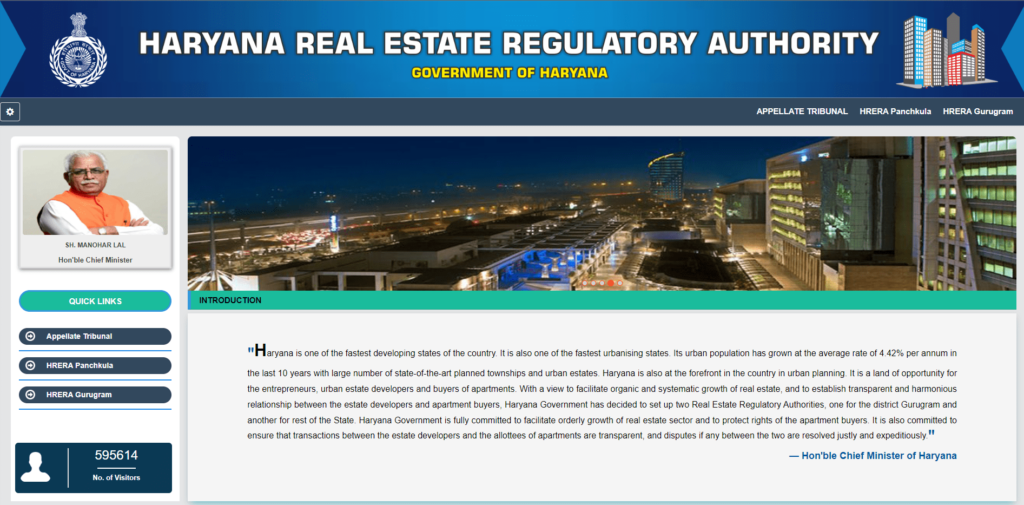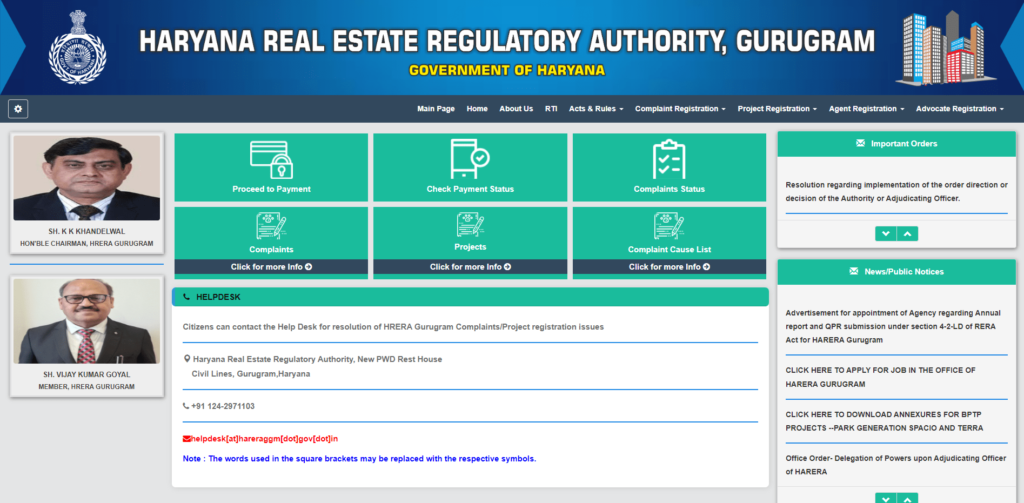 ---
RERA Haryana: How to search/check for registered projects?
Go to the HRERA homepage www.haryanarera.gov.in and click on the 'Project Registration' tab for 'Search projects'. Developers can also use this facility to register their projects with HRERA. Now, select the project authority whether RERA Gurgaon, RERA Panchkula or the Haryana Real Estate Appellate Tribunal –Enter a captcha to search for projects under RERA Act Haryana. Enter the project number and project year. Enter captcha to search for projects.